Practice Areas: Criminal Defense -

Trials
Get the best representation possible.
​
You need the assistance of a dedicated professional to help you effectively deal with the criminal justice system. We represent clients charged with misdemeanors and felonies in both state and federal court at trial or appeal. Get High-Quality & Comprehensive Representation. We defend clients charged with crimes ranging in seriousness from DWI and petty theft to murder, terrorism, narcotics crimes and everything in between.
Being charged with a crime is a serious matter, regardless of the charge. That is why we treat every case with the utmost care and personal attention. Contact us today to schedule a free initial consultation with one of our attorneys.
Call the Law Offices of Rothman, Schneider, Soloway & Stern, LLP at 212-571-5500
Are appliances reusable?
---
Latex appliances (with the exception of our foam prosthetics) are completely reusable. Wash with soap and water and store at room temperature for endless wears.
---
Why use water activated makeup?
---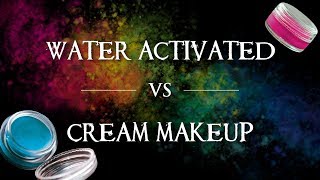 For a comparison of water activated and cream makeup, view the video to the right. Water activated makeup dries quickly and is smudge resistent, meaning it won't rub off! Provides bold and complete coverage with little effort. Acheive a sheer look with more water, meaning you have more options. Water activated can be applied to latex appliances. Unlike cream, water activated formulas can be layered or blended together. Easily remove water activated makeup with soap and water.
---
How do I apply latex appliances?
---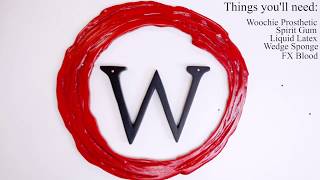 Using spirit gum, apply spirit gum to the back of the appliances and tack to skin by repeatedly placing the prosthetic on your skin, lifting, and replacing onto skin. Using a wedge sponge, apply liquid latex to the edges of the appliance. For injury appliances, use FX blood to achieve a bleeding effect.
---
How do I use Peel & Stick 3D Appliances?
---
It's simple! Just Peel the latex appliance off the backing paper and stick down to skin.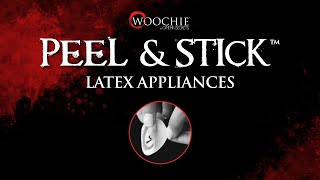 For added illusion, cover the edges of the appliance in liquid latex and/or blood!
---
---